Lots going on at the Midd in both the Senior and Junior Sections.
Here is a quick summary –
1s at Radlett/Chad Mayo/anyone got a spare bike? –
On Easter Saturday we take on Saracens Herts' Premier League Club Radlett in a friendly. The game is away at Radlett's superb Cobden Hill Ground, WD7 7JN which Middlesex CCC regularly use as an outground for County matches.
Our team includes some of our young stars back from playing cricket overseas during the Winter including Luke Hollman (back from playing for England U19s in Bangladesh), Joe Cracknell and Hugh Teesdale (both back from playing first grade cricket in New Zealand).
Making his debut for the Midd will be Chad Mayo who is over here this Summer to teach science to Years 7 and above. Chad joins us from Merryweather CC in Newcastle, New South Wales. We have longstanding links to Merryweather - a Club which has sent us great players and Clubmen in the past including legends Evan Flowers and Timmy O'Neil. Chad is a batter and an experienced coach. He has already started to make his contribution by coaching at our first Juniors' practice last Sunday, helping at our Easter Camp and doing sterling work on the Ground. Welcome Chad we wish you a happy time with us.
PS - Chad needs a bike so if anyone has a spare which he could use for the Summer please let Richard Nicoll know by emailing nmcc.colts@gmail.com.
Seniors' Tuesday Training Revamp -
Starting next Tuesday 23 April at 6.30pm, Seniors' training will be led by pro Coaches Sanjay Patel and Paul Frost. Both these guys are well known and respected at the Midd. Sanjay is Head Coach of Middlesex CCC's women's team and has been working with our
Academy for some years. Paul led our Performance Squad and Cricket For All programmes over the last couple winters and will also be taking a leading role in the planning and delivery of our Sunday morning Juniors' practices in 2019. He also helps to lead our Camps.
Hiring Sanjay and Paul is a major investment by the Club and is part of an initiative to encourage more Senior players to attend Tuesday night sessions and hopefully improve League availability and performances. Club Skipper, Joel Hughes will also be involved in devising the content and format of those sessions. We are hoping that players will make an extra effort to attend and take advantage of this opportunity.
James Parslow returns –
Parz should be back from New Zealand next week for his third Season with us. He has made a huge contribution both on and off the pitch. Last year he scored more runs (598) than any other overseas in the Middlesex Premier League. He has also done great work with our Juniors and generally around the Club. Separate from his Club activities, he will again be offering 1 to 1 private coaching sessions. More info on this will be published shortly. Below is a pic of Pars taken at his Club, Suburbs, during the winter. With him (left to right) are Mitch Murray (previous Midd overseas), Nick brand (now working in New York) and Joe Cracknell.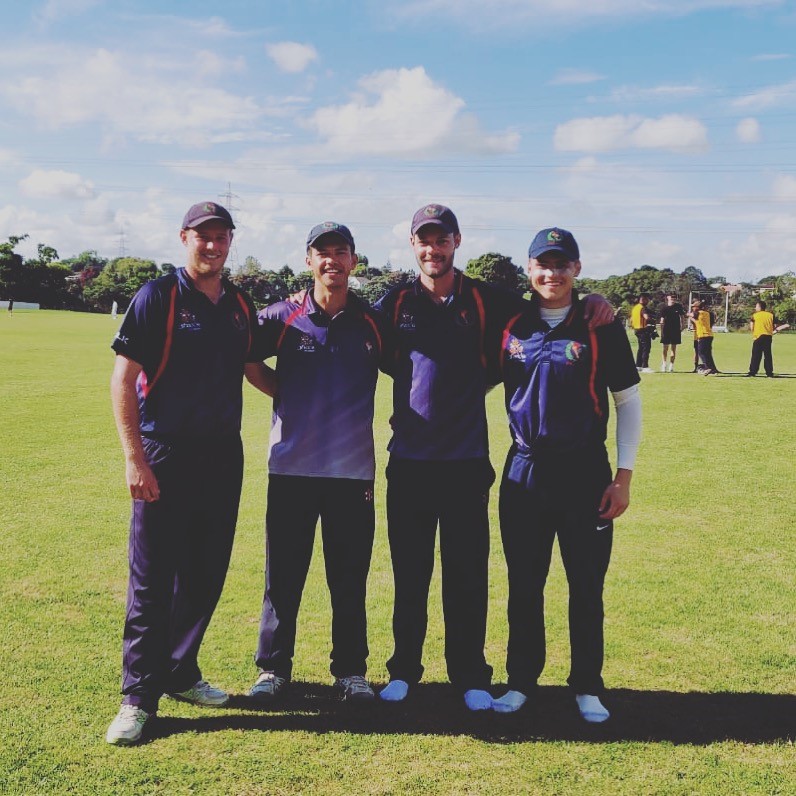 Live video screening –
This coming to the Midd. We are installing My Action Replay to allow us to stream matches on line so people can watch them live around the World. Also, the system will enable us to capture action highlights and show them in the Bar later. The cameras and other kit are due to be installed next week.
Great to report the funding for this initiative has been contributed by several Senior players including Jimmy Oldham who donated his Fantasy League winnings.
For more info visit - www.myactionreplay.com.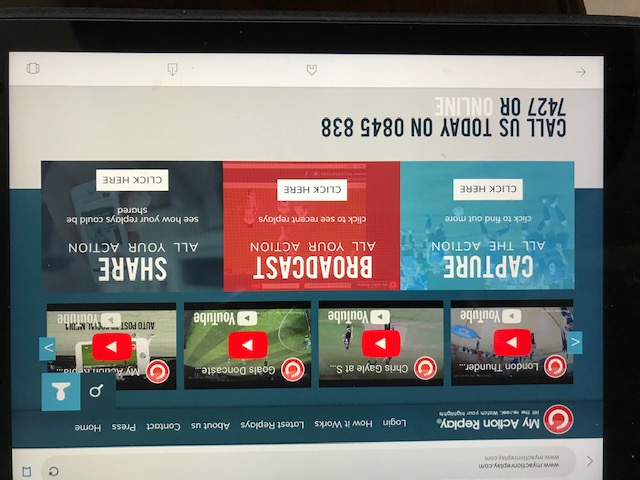 Sorry that it's upside down!

Juniors' News –
• Sunday practices – no practices on Easter Sunday – next practices are on 28 April
• Food Van – on 28 April and for the following 2 Sundays we will be trialling having a Food Van at the Midd to sell hot food and drinks etc. during Juniors' training sessions. More info to follow.
• Start of Juniors' leagues – first matches are on Tuesday 23 April – see fixtures section elsewhere on this site.

CricketForce Update –
Thanks to the 40 or so people who helped at our 2019 CricketForce Day and to Mary and Richard Cracknell for running an excellent BBQ yet again. In spite of the cold and damp weather, we ticked off nearly all the tasks on our to do list. The main exceptions were to finish off the "hanging" of some sections of the white mesh and finishing the painting of the metalwork of the sightscreens. Mini work parties are being arranged to polish these off.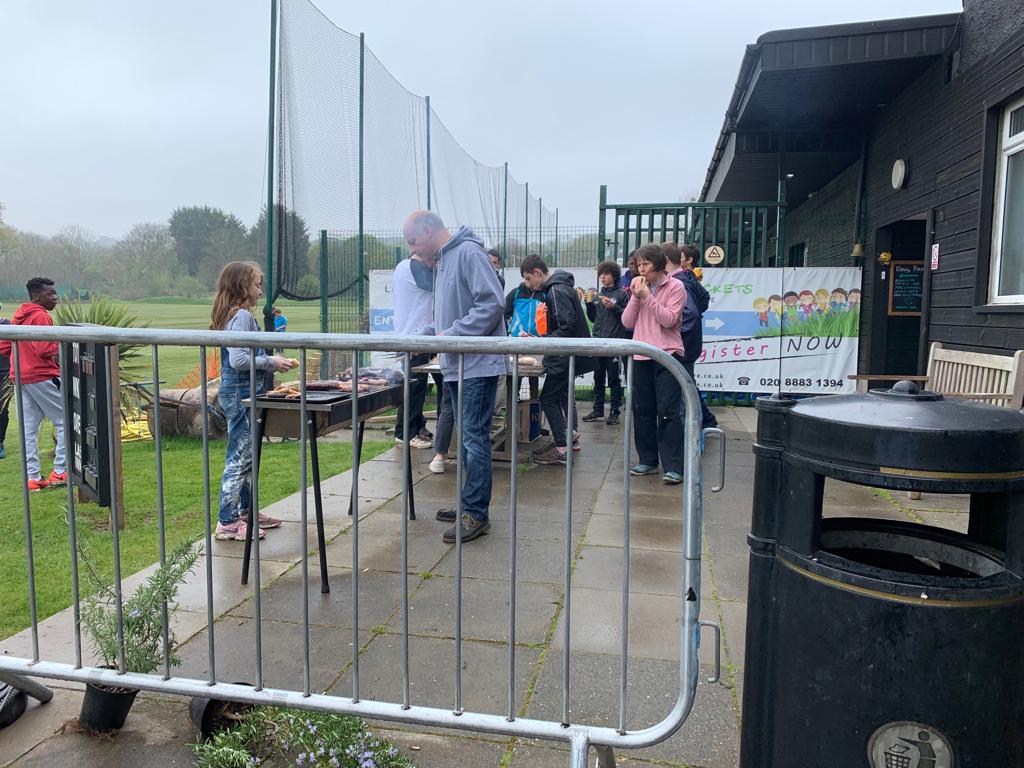 Updated 19:44 - 27 May 2019 by Nick Friend