"Friends, it has taken me 53 years to realise that if you haven' t played cricket with Syrian children in Shatila, then you haven't really lived"

Richard Verity

Here is some news on North Midd members playing or coaching overseas this winter –
Luke Hollman – is with the England U19s squad of 18 in Bangalore for a 20 day training camp led by Jonathan Lewis. The allrounder is currently playing in a 3 day match and will be flying back to London for Christmas.
He should hear soon if he has been selected for the England U19 squad (of 15) to tour Bangladesh in the New Year. This will involve taking on the hosts in all three formats of the game. Fingers crossed that Luke is in that.
Here is Luke about to bowl in Bangalore -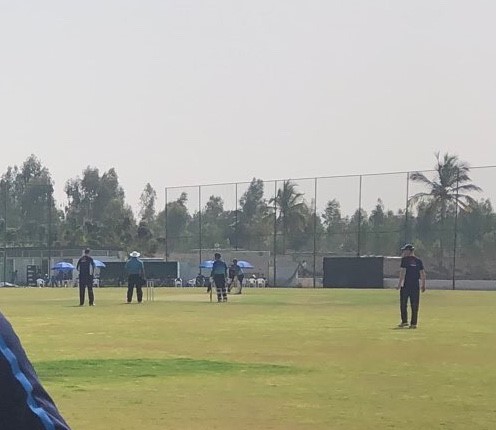 Joe Cracknell – is playing for Suburbs New Lynn CC in the Auckland Premier League, where he is keeping wicket and batting in the top order. This is James Parslow's Club and also where our previous overseas, Mitchell Murray is still scoring big runs. Just shows how playing for the Midd can open opportunities for young players to experience life on the other side of the World!
The cover photo is of Joe, Pars, Nick Brand and Mitch.
Here is an extract from a recent email from Parz which mentions the photo. talks about Joe and explains how Nick Brand was in a Suburbs' shirt –
"Hope all is well in England and everyone is looking forward to the festive season ! I had a great catch up with Nick Brand over the last few days, he seems to be really enjoying himself and looking forward to moving to New York. He came to watch us play on the Saturday and one of our lads unexpectedly had to leave so Nick fielded for us which was brilliant. I don't know if Nick has sent it to you yet but we have a great photo of Mitchell, Joe, Nick and myself in full playing kit. Joe has been getting on with the team really well and started making some key contributions with the bat which is great to see. We have our half season dress up party tomorrow which he has been looking forward to for while. From what I hear Hugh is also doing really well, we are all going to the boxing day horse races to catch up."

Hugh Teesdale - is also playing in Auckland but for a different Club called Parnell CC – here is a photo of their Ground.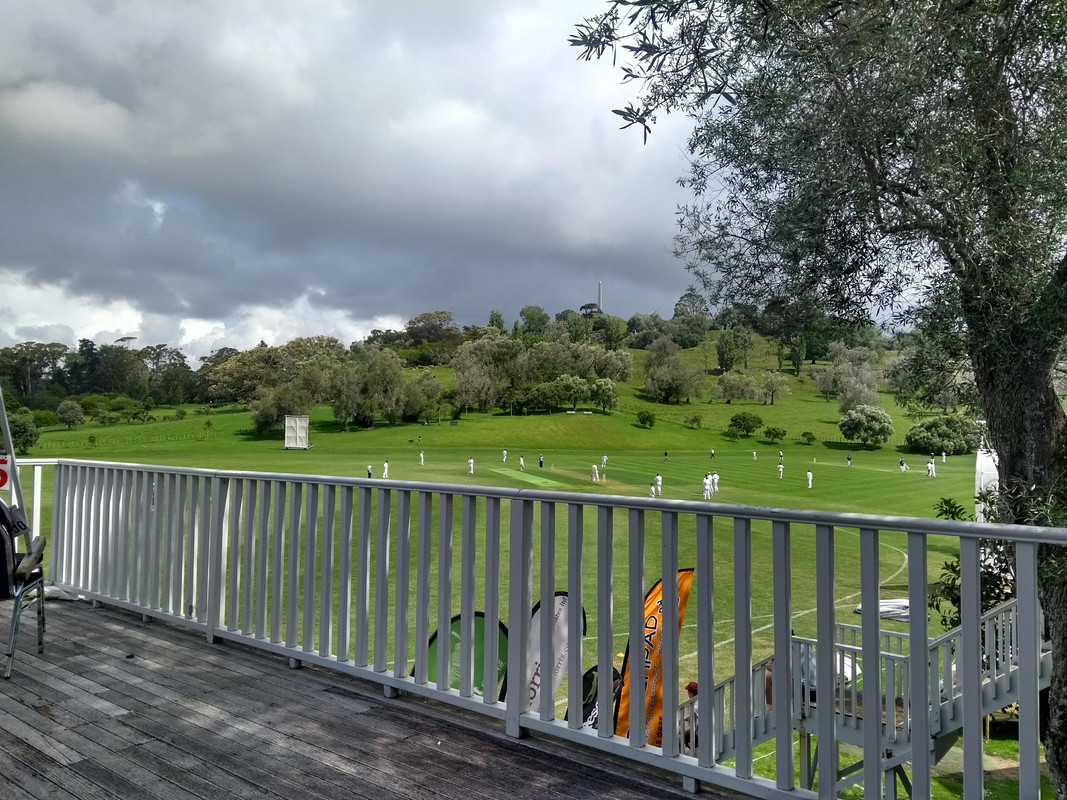 Despite a somewhat dubious start picking up a minor back injury, Hugh was able to start playing 2 weeks into the season. Slotting into the premier reserves (2s) at Parnell he enjoyed early success in the longer format 2 day/2 innings cricket (best figures 6/34 off 24 overs; best score 30) however after the change back to one day format has struggled somewhat more. Off the field, an early trip up north to Tutukaka with Messrs Parslow and Cracknell has been the highlight with fishing and swimming to the fore see below -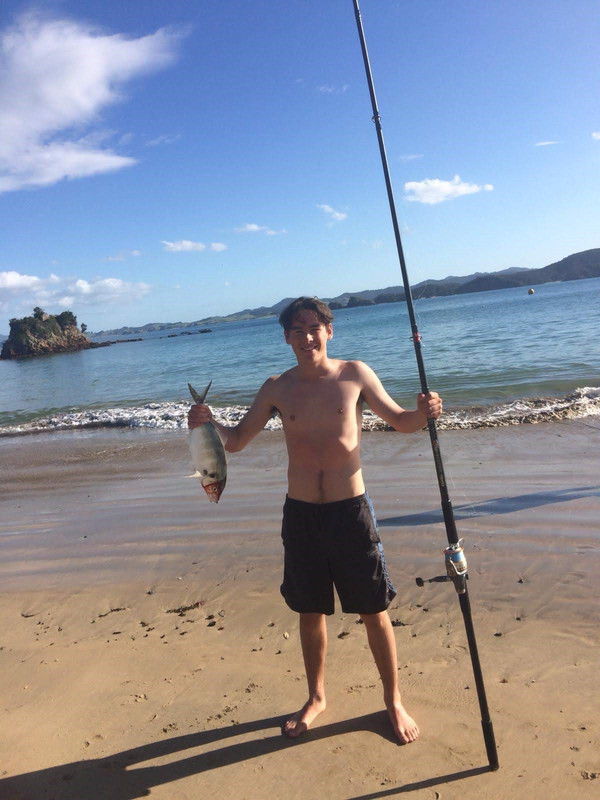 Hugh is also doing some coaching and like Joe has a part time job. Over Christmas and New Years, Hugh has plans to travel around with Joe including visiting the Northern Bass festival – music - nothing to do with fishing although gather the Lads may be visiting Lake Taupo on their travels.
Richard Verity – this is a follow up to an earlier piece on Richard Verity and the year he is spending in the Shatila refugee Camp in the Lebanon. Good to hear that Richard is now running weekly cricket Sessions at a School in the Camp. Here is a brilliant extract from his latest update recent email –
" A good school – I think we can all agree – needs cricket. With the help of Capital Kids Cricket, I organized a week of coaching for our school in the Shatila camp. On the first day 40 odd children turned up. But news travels fast in Shatila. On day two there were queues outside the playground. 120 children had decided that cricket was cool. I must admit that I disgraced myself somewhat. Put me on a cricket pitch – even if it's with a group of children who have never played before – and my competitive side comes to the fore. I display my cover-drives in front of a wondering audience. I demonstrate my body-line bouncer to an unfortunate 12-year-old (thankfully with a tennis ball).
You will not be surprised that by the end of the week I was yearning for more. Perhaps more surprising so were the children.
So now every Friday between 1pm and 3pm I coach cricket. When I arrive, they shout "Reechard" at the top of their voices and cluster around me to receive high-fives. Friends, it has taken me 53 years to realise that if you haven't played cricket with Syrian children in Shatila, then you haven't really lived."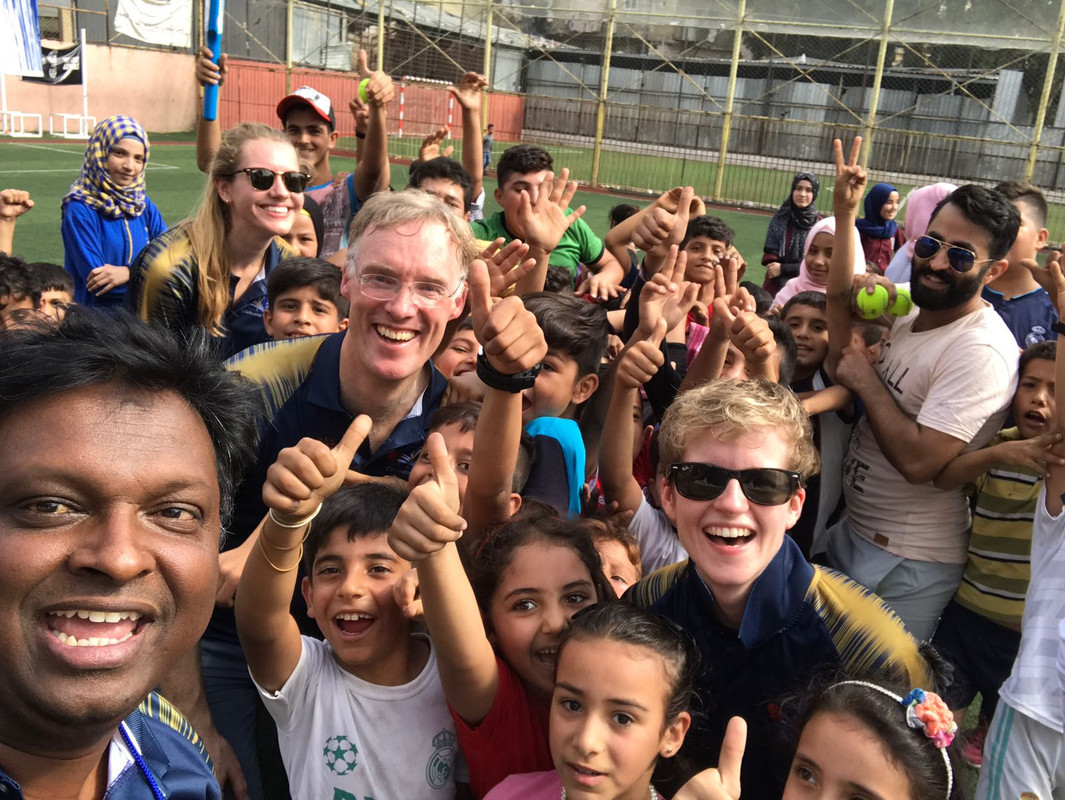 Great work Reechard and a happy Christmas to one and all!

Updated 19:44 - 27 May 2019 by Nick Friend